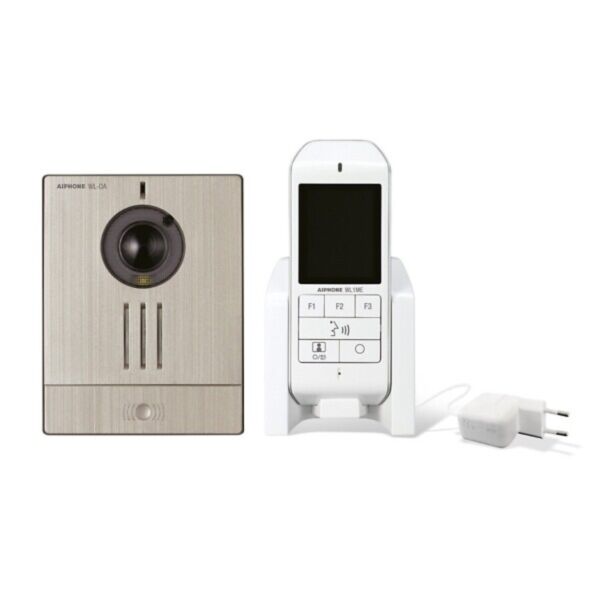 [{"mediaType":"image","videoUrl":null,"isBase":false},{"mediaType":"image","videoUrl":null,"isBase":true}]
WL-11 Wireless video intercom set
This product cannot be purchased online. Please contact sales.

The hassle-free wireless Aiphone WL-11 video intercom is easy to install and use. Due to the wireless 1.9 GHz frequency, no cabling is required between the door station and the master station, which makes installation quick and cost-efficient. The system cannot be expanded and the items in the set are not sold separately.
A convenient all-inclusive video intercom set.
The door station requires 6 AA batteries (not included).
The master station includes a built-in Ni-MH battery.
Bright high-quality colour image.
Wireless DECT connection up to approximately 100 m.
The 1.9 GHz frequency reduces interference..
Automatic recording of visitor images.
Stores up to 100 visitor images.
| | |
| --- | --- |
| Type metadata name here. | 99999 |
| Packaging 1 height (mm) | 160 |
| Packaging 1 width (mm) | 73 |
| Packaging 1 length (depth) (mm) | 275 |
| Height of a pallet | 0.4 |
| Package size1 Volume (litre) | 0.231 |